The colder months are beginning to set in. So, if you're on the look out for a new coat this season, then read on.
Here are three essential styles that will see you through any occasion.
The Cosy Quilted Parka
This the coat for all-weathers!
It might not be the most stylish coat you'll own but it will be warm and cosy and suitable for school runs or walking the dog!
Check out this Mango Quilted Coat, £139.99.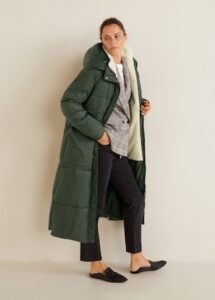 The Elegant Cape
This season, statement sleeves and interesting cuffs feature heavily.
An elegant alternative to a jacket is a cape – it offers a little warmth for more formal occasions but without ruining the overall look of your outfit.
Try out this Coast Hendy Cape at John Lewis, £99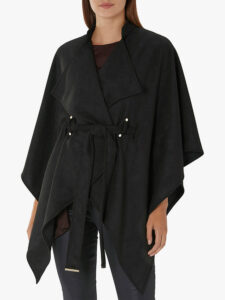 The Statement Shade
If you're looking for a smart/casual coat which can elevate an everyday look, try choosing a more formal coat in a stand-out colour from your palette to really make you feel fabulous!
How about this New Look Bright Orange Single Breasted Formal Coat, £34.99
If you need any assistance, get in touch. I offer colour analysis consultations, style analysis sessions and personal shopping trips.